Department of Mathematics
Department of Mathematics
where students develop logical thinking and study phenomena from the mathematical point of view
Mathematics is not only an academic discipline distinguished by the sublime beauty of its theoretical framework, but is also an invaluable tool for the analysis and clarification of multifarious phenomena in the natural world and in society. As mathematics consists of the search for truths that all must acknowledge, it demands extremely logical thought. For these reasons, faculty members in the Department of Mathematics endeavor to teach their students an understanding of mathematics as an integrated system and to cultivate a mathematical mode of thought.
Curriculum Features
In their first and second years, through repeated exercises, students study the essential, core areas such as Sets & Logic, Differential Calculus and Integrals, and Linear Algebra, in addition to taking courses in the fundamentals of abstract algebra and general topology.

In their third and fourth years, students apply the basic knowledge they have acquired during the first two years to explore and do in-depth research in the areas of mathematics of primary interest to them. For this reason, we offer teaching for third- and fourth-year students in a wide range of specialized fields, from classical mathematics to the most advanced theory. We also place emphasis on applied mathematics so as to utilize the discipline to inculcate an understanding of phenomena in the natural world and in society.

One of the most notable features of the curriculum is the use of seminars in which the number of students is kept to a minimum, thereby realizing an informal teaching atmosphere that allows the students to relax and absorb information more effectively. Students attend one seminar each year. In the first year seminar, they learn how to interpret and make optimum use of the knowledge in mathematics and information theory that they will acquire in their subsequent years at the university. In the second and the third year seminars, students study specific areas of particular interest to them. They then put the finishing touches to this groundwork of knowledge in the fourth year seminar by writing graduation theses.

The department also emphasizes studies in computer science and the English language. Regarding computer science, we offer classes in Information Theory that combine theoretical work on the structure and operation of computers, and classes on the organization and utilization of the Internet with practical work on basic applications of software for making presentations. In the field of English teaching, we focus on fostering students' ability in English by giving them opportunities to practice the language. In addition to English classes, English-language texts are employed in the mathematics seminars. In this way, students gain considerable experience in the use of English, which, like other European languages, is well-suited to the written expression of logical arguments.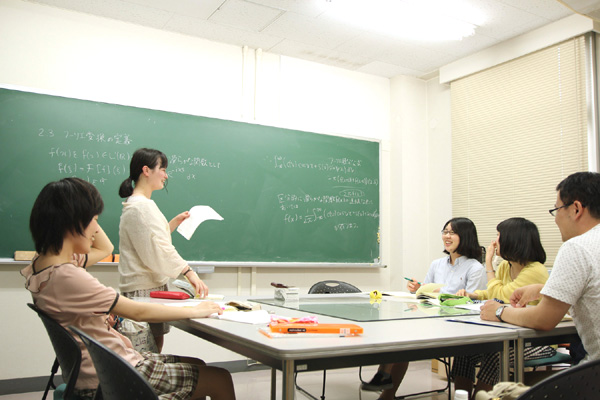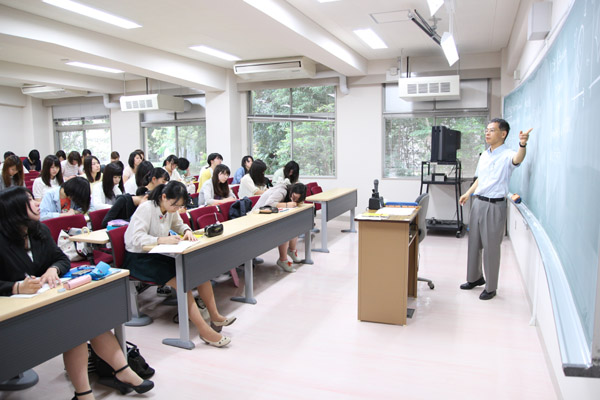 Curriculum Outline