Profile | Tsuda University
To make a difference in the world
- Empowering women since 1900 -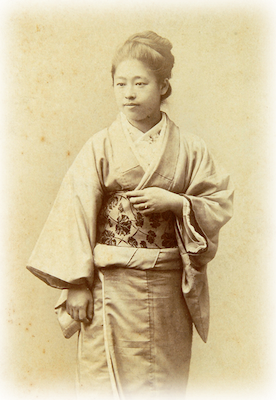 Tsuda University was founded as one of the first institutions of higher education for women in Japan in 1900 by Umeko Tsuda, a pioneering woman educator.  Ever since Umeko Tsuda paved the way, thousands of Tsuda University graduates have been making a difference, bringing both small, immediate changes in local environments and large transformations with international impact. In today's world, change is a fashionable word, and people may sometimes feel overwhelmed by the changes taking place around them. Nevertheless, Tsuda University graduates are constant in their efforts to make a difference and create a better society because of the strong sense of duty and responsibility that they have inherited. It is an inheritance that makes them drivers of change. It is because of who we are that Tsuda University has been empowering women "to make a difference."
Tsuda University alumnae who became "the First Japanese Female" in their respective fields
One of the First Female Lawyers
KUME,Ai
First Female Chief Cabinet Secretary
MORIYAMA, Mayumi
First Female Diplomat
YAMANE, Toshiko
First Female Head of Women and Minors Bureau at the Ministry of Labor
YAMAKAWA, Kikue
Tsuda University alumnae who accomplished other great achievements
Former Education Minister
AKAMATSU, Ryoko
The Chair Person of Commission on the Status of Women
FUJITA, Taki
History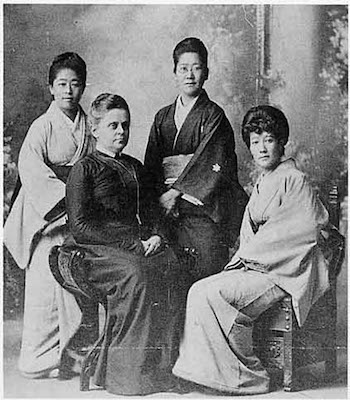 In 1871, Umeko Tsuda, then six years old, was one of five young women selected by the Hokkaido Colonization Board for their overseas study program. After living for 11 years in a suburb of Washington, D.C., she returned to Japan in 1882 at the age of 17. Upon her return, she experienced a severe case of culture shock. She was particularly alarmed at Japanese society's prejudice against women and quickly decided that something must be done to improve the social status of women. She became determined to provide Japanese women with the opportunity to obtain higher education.
In 1900, Umeko Tsuda founded one of the first private institutions of higher education for women in Japan, Joshi Eigaku Juku. As the school grew, its name was changed first to Tsuda Eigaku Juku and then to Tsuda Juku Senmon Gakko. During the Educational Reformation of 1948, the name was changed again to Tsuda Juku Daigaku (Tsuda College).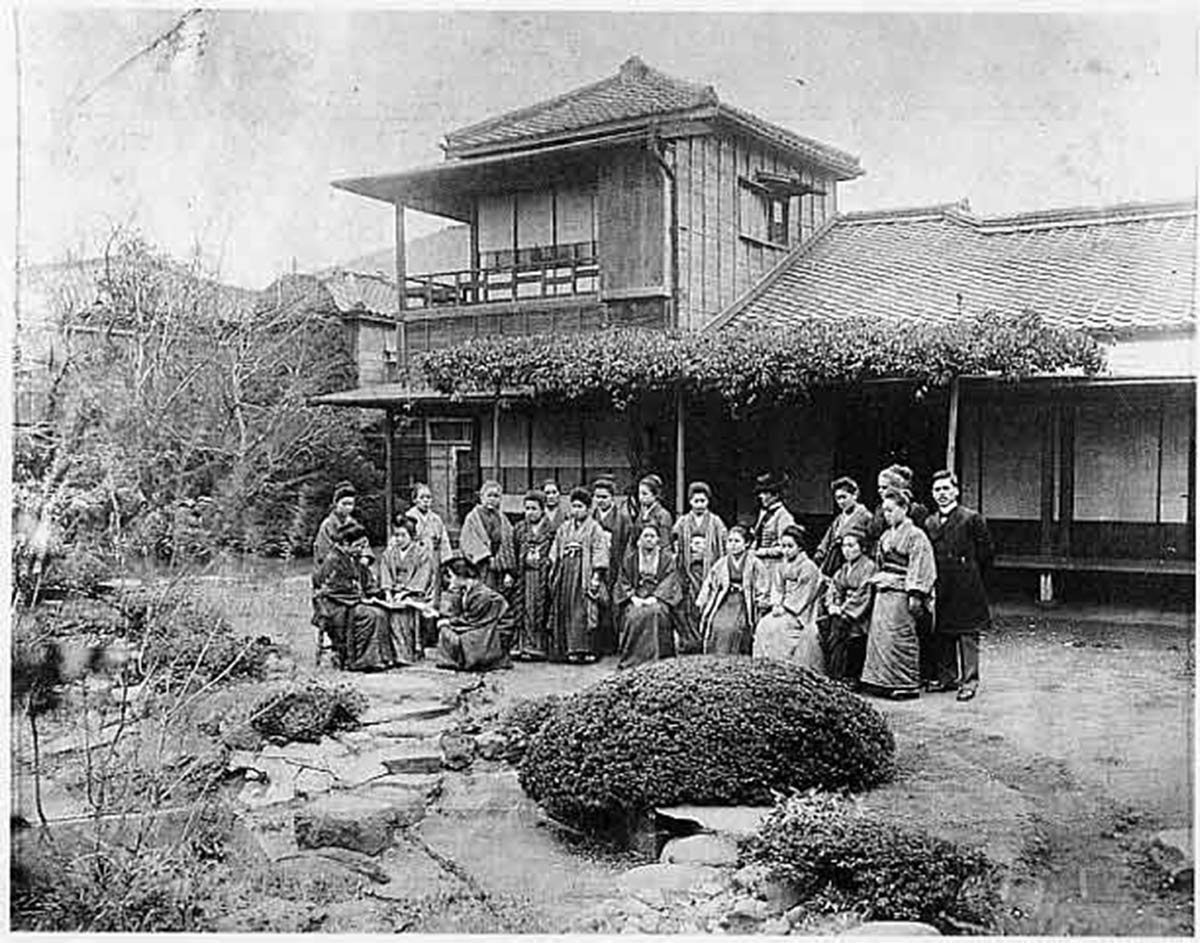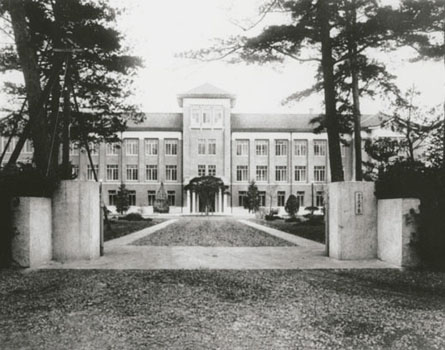 Chronology
| | |
| --- | --- |
| 1900 | Umeko Tsuda opens Joshi Eigaku Juku in Ichiban-cho, Kojimachi Ward, Tokyo, and 10 students enroll. |
| 1905 | Joshi Eigaku Juku becomes the first educational institution permitted to autonomously confer teaching certificates to its students. |
| 1931 | The new school building is built on a campus in Kodaira (in Western Tokyo). Three hundred and fifty-two students enroll. |
| 1933 | The school changes its name from Joshi Eigaku Juku to Tsuda Eigaku Juku. |
| 1943 | Permission is granted to establish the Department of Science. |
| 1948 | In accordance with the Educational Reformation Proclamation of the previous year, the school is granted permission to become Tsuda College (with the Department of English becoming the first department in the Faculty of Liberal Arts). |
| 1949 | Tsuda College establishes the Department of Mathematics. Four hundred and forty-two students enroll in the two departments of the Faculty of Liberal Arts. |
| 1960 | Tsuda College establishes Japan's first language laboratory. |
| 1963 | Tsuda College is granted permission to start a graduate school master's program granting degrees in English Literature and Mathematics. |
| 1965 | Permission to set up a doctoral program in English Literature is granted. |
| 1969 | Permission to establish the Department of International and Cultural Studies is granted. |
| 1972 | Permission to set up a doctoral program in Mathematics is granted. |
| 1974 | Tsuda College is granted permission to start a graduate school master's program in International and Cultural Studies. |
| 1976 | Permission for a doctoral program in International and Cultural Studies is granted. |
| 1996 | The Department of Mathematics officially changes its name to the Department of Mathematics and Computer Science. |
| 2000 | Tsuda College celebrates its centennial anniversary. |
| 2001 | The College establishes the Center for International Exchange. |
| 2003 | Tsuda College establishes the Multicultural Studies/International Cooperation Course. |
| 2006 | The Department of Mathematics and Computer Science is reorganized into two departments: the Department of Mathematics and the Department of Computer Science. A new Media Studies Course is also established. |
| 2008 | Tsuda College establishes a new campus in Sendagaya,Shibuya Ward. |
| 2017 | Tsuda College inaugurates the College of Policy Studies at its new Sendagaya Campus.To coincide with this change,Tsuda College is renamed Tsuda University. |
| 2019 | Tsuda University establishes the Department of International Cooperation and Multicultural Studies. |
| 2020 | Tsuda University celebrates its 120th anniversary. |