Tsuda University has three dormitories on the Kodaira Campus, housing a total of 300 students, including international students. All of the dormitories are conveniently located near classrooms, cafeterias, and libraries.
East Dormitory (To Ryo) and West Dormitory (Sei Ryo)
Both dormitories offer single rooms and double rooms, with first year students expected to share a room in their freshman year. While the dormitories were built in the 1930s, the kitchens, bathrooms, and toilets have been recently renovated. Both dormitories are resistant to earthquakes.

Capacity:81 students
Number of rooms:39 single rooms and 21 double rooms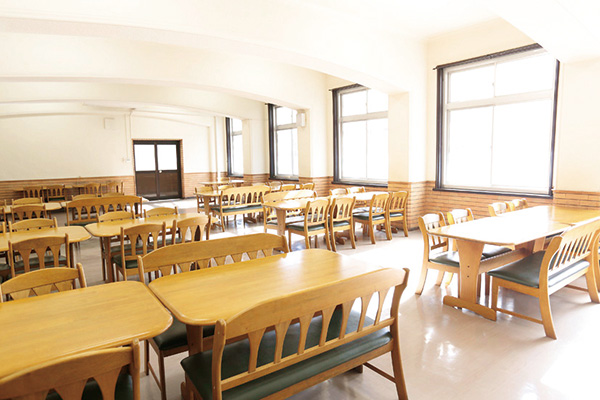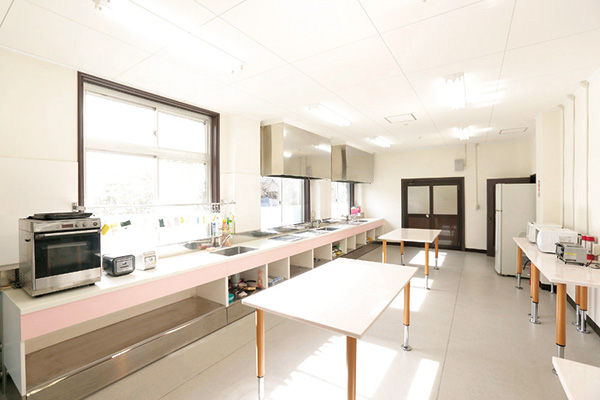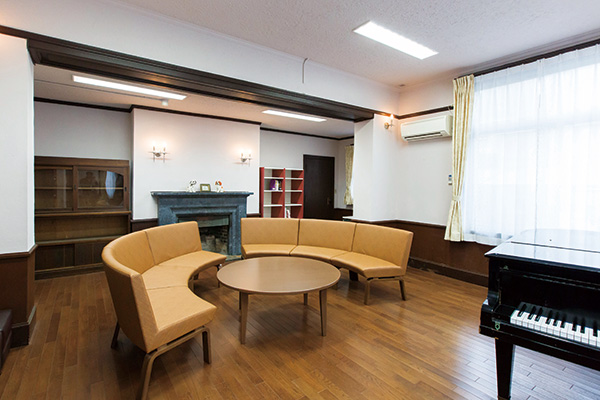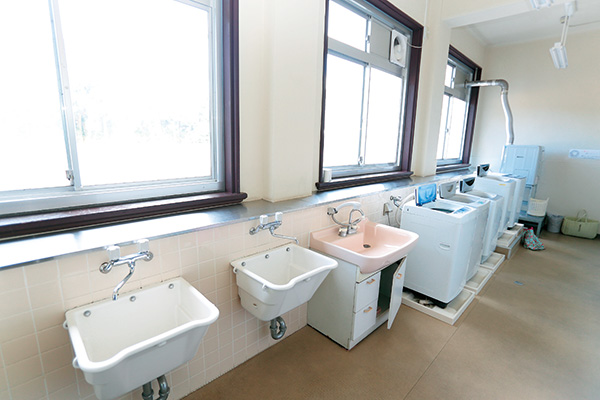 White Plum Dormitory (Shiraume Ryo)
This dormitory was built in April of 2012. It offers common spaces such as a terrace, inner court, and a lounge area for student interaction. All the rooms are double rooms.

Capacity:142 students
Number of rooms:71 double rooms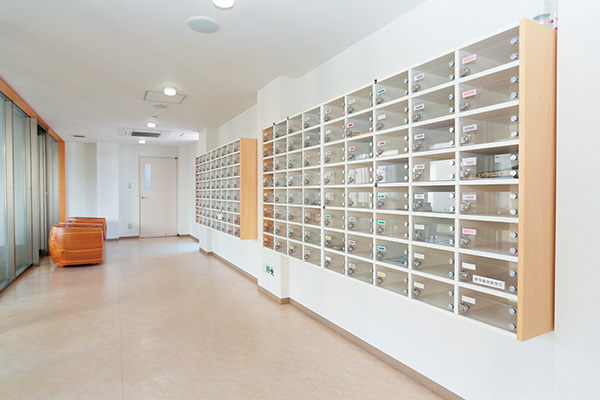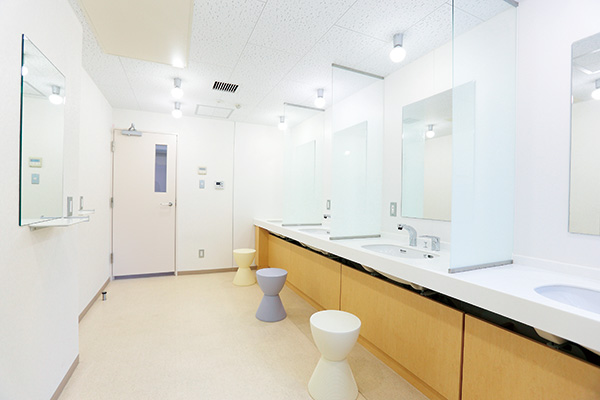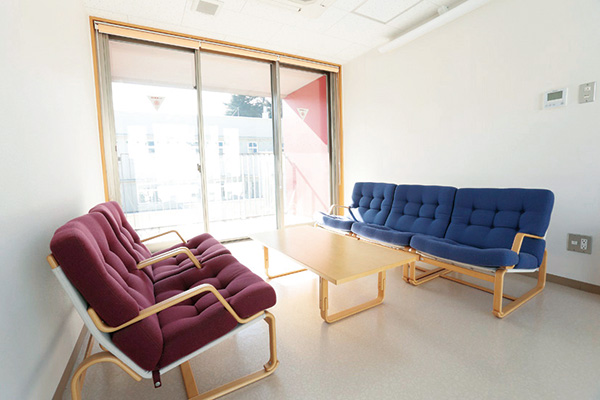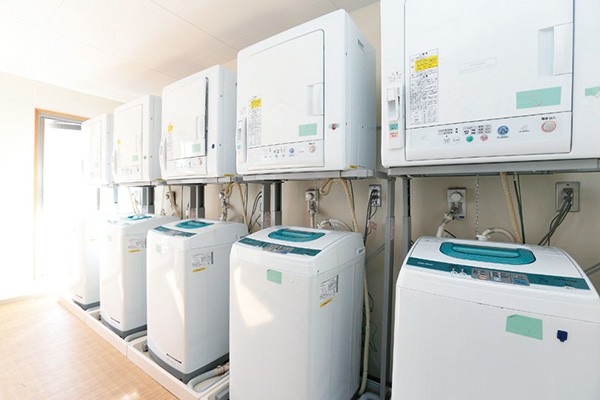 Common Facilities
Each room is furnished with a bed, a desk, book shelves, a closet, an air conditioner and LAN cable for internet connection. There are no meal plans, but there is a common kitchen and a dining room for student use. Other common facilities/utilities include bathrooms (with individual showers and a common Japanese-style bath), toilets, refrigerators, irons, and vacuum cleaners. Common areas are cleaned by staff during the weekdays, but when the university is closed on weekends and on holidays, students clean it by themselves on rotation.
Tsuda University will lend international students items such as beddings, rice cookers, and kitchen utensils.
Dormitory Office and Gate House
There are offices in each dormitory and they are staffed from 9:00 – 17:00 during the weekdays (only one office is open on Saturdays). Dormitories close their doors at 23:00. When staff members are out of the office, the Gate House will be in charge.
Conditions to Enter Dormitory
Students who wish to live in a dormitory
Students who can live independently from family
Students who can cooperate with others
Students who lives 3 hours away (one way) from university
There are no conditions based on household incomes.
Fees
Enrollment fee (A one-time fee when entering):
90,000JPY (797USD)
Annual Fee (Half of the amount to be paid twice a year):
Toryo Seiryo Double room: 170,000JPY (1,505USD)
Shiraume Ryo Double room: 240,000JPY (2,124USD)
Facility and equipment fee:
98,000JPY(868USD)
TOTAL
358,000~428,000JPY per year, 29,834~35,667JPY per month
3,170~3,790USD per year, 265~316USD per month

($1=113JPY)
Closing of Dormitory During Vacations
Dormitories will be closed during the vacation as follows:

Summer vacation
Closed, but international students may stay in the dormitory by submitting a certain form in advance .

Winter Vacation
Closed. During this period, international students may have a chance to home-stay, depending on the availability of host families.

Spring Vacation
Closed, but it will be opened if there are no constructions or cleanings during this period.