Department of English
where students develop English proficiency and a deeper understanding of other cultures
The Department of English takes a comprehensive approach to language, literature, culture and communication. The programs offered by the Department not only develop students' English language proficiency, which is required in all fields for interaction with the international community, but also enable them to further their research into particular areas like British and American literature, British and American studies, English linguistics and communication studies. Students graduate with specialized expertise in English language and culture.
Since April 2005, the Department has been offering English majors an opportunity to add a special program of Translation or Interpretation. Taken by third-year students, these special programs comprise theoretical and practical studies in three subjects aimed at cultivating a high-level ability in both English and Japanese. The special programs utilize base texts selected from an extensive list of genres including international relations, politics, business, the environment, information technology, literature, and movies, among others. Besides serving those students aiming to pursue careers in the specialized fields of translation or interpretation, these special programs are also invaluable for students hoping to work in the international community.
Curriculum Features
In their first and second years, students work to improve their English-language skills as well as to acquire background knowledge about English, language and communication skills in general, and the culture and literature of English-speaking nations. In small classes, they take part in discussions and make presentations, and also work hard to develop their English composition and reading skills. Thus they build a foundation for a specialized study of their chosen field in their third and fourth years.

For this specialized study, students select one of the following courses: British Studies (Literature and Culture), American Studies (Literature and Culture), Linguistics, English Education, Intercultural Communication Studies, or Japan Studies in English. Within each course of study, they are able to select from seminars on a variety of topics each year, and in these seminars they make presentations and discuss the issues that they have researched in relation to the seminar's main theme. They all make use of the skills they have developed to write 2,000-3,000 word seminar papers, and a large number of the fourth-year students elect to write a 5,000-8,000 word graduation thesis on a topic that they have selected and researched themselves.

To support these students, who are seeking to acquire both broad and deep knowledge in their areas of specialization, the Department of English offers more than 90 varied and stimulating lectures in the fields of literature, culture, linguistics, communication, and language acquisition theory.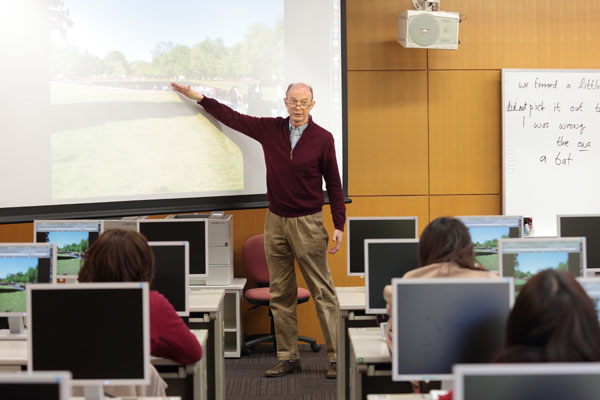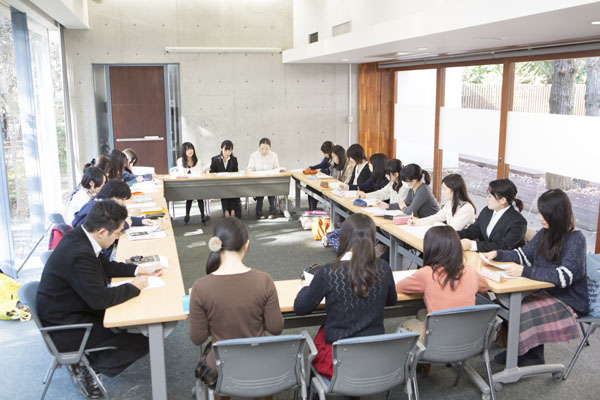 Curriculum Outline