Message from the President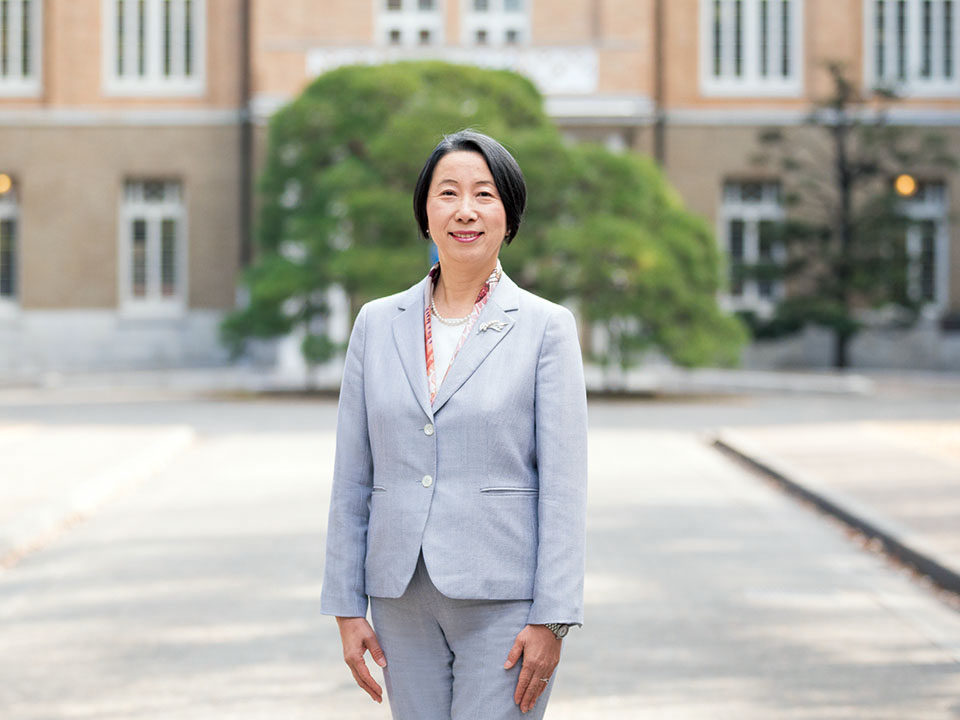 Tsuda University was founded in 1900 by Umeko Tsuda, a pioneering woman educator, as one of the first institutions of higher education for women in Japan. We are proud that the college has produced scores of distinguished alumnae who, for over a century, have opened up numerous career paths for the generations that followed. Tsuda University continues to pursue the founder's goal of ensuring that students develop in an "all-round" way. Our teachers and staff aim for a maximal development of our students' talents so that they will be able to contribute to society throughout their lives.
We are now facing countless challenges related to globalization, the ICT revolution, and the rapid aging of Japanese society—challenges which we have never experienced before. It is essential for women to contribute to the solution of these unprecedented problems. Realizing this, Japanese society and the global community have been trying urgently to increase the ratio of women in leadership positions in areas such as business and politics, where women are extremely underrepresented at present. Tsuda University is committed to educating determined, energetic women leaders of the kind that society needs to solve contemporary issues and make the world a better place.
I sincerely wish that throughout their lives, our students and alumnae will feel as proud of having studied at Tsuda University as I do. I also hope that the impact of their education at Tsuda University will be a lifelong one. Academic skills such as critical thinking and problem solving provide a foundation for our lives and a compass in our search for new paths for future generations.
Umeko Tsuda bravely challenged the patriarchal norms and customs in Meiji Era Japan in order to promote women's participation in higher education. There is a long line of Tsuda graduates who have pioneered in numerous fields stretching back to those days. Tsuda University aims to keep extending this line of women whose leadership will make a difference in the world.