The Center for International Exchange
Staff at the Center for International Exchange (CIE) offer a variety of services for international exchange students. For example, they assist international exchange students with registration for the national health insurance, help them with their applications for scholarships, and also provide them with information on social and cultural exchanges such as homestay programs and various events within or outside Tsuda University.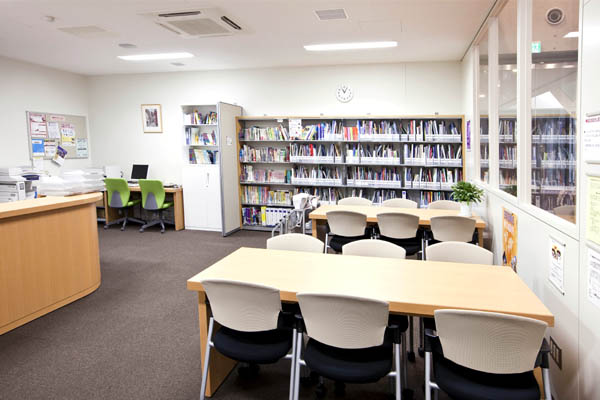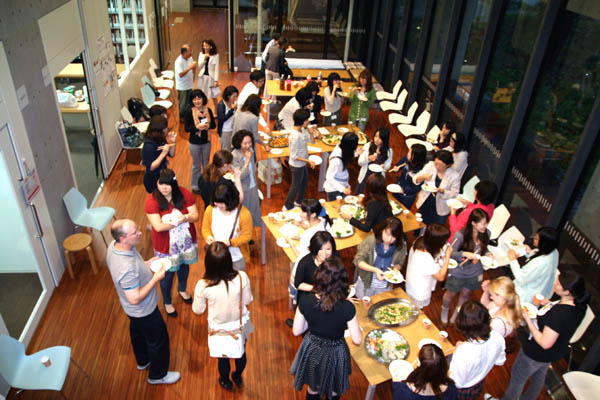 Academic Advisors
Each international exchange student has an academic advisor, who will advise her on choosing classes and making her academic life productive.
Big Sisters
Each international exchange student has two "Big Sisters" who assist in becoming familiar with student life in Japan. They voluntarily help exchange students with their student life at Tsuda.
Roles of Big Sisters:
Big sisters come to meet international exchange students at Haneda or Narita Airport on their arrival day to accompany them to the campus and dormitory.

Big sisters give advice for international exchange students' lives in Japan.
Big sisters explain the dormitory rules and usage of the dormitory facilities.
Big sisters confirm information and decisions made at the dormitory meetings and explain them to international exchange students.

Big sisters explain information that is put up on the notice board in the dormitory.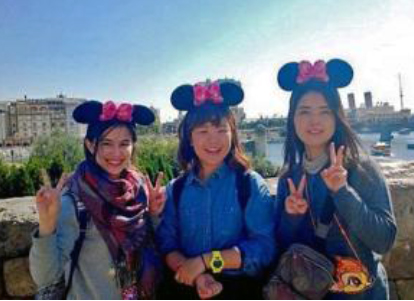 Visa and Immigration Procedures
At the time of enrollment, students are provided with detailed information and support about the handling of their residence card, resident registration procedures, visa extension procedures, procedures to take when returning to their home country, procedures for engaging in activities other than those permitted under the status of residence, which is necessary when getting a part-time job, and other procedures.
Scholarship Application
Tsuda University introduces recommended external scholarship programs for which students apply through the university and ones for which students can apply independently, and internal scholarship programs of the university. Support is provided for the application process for scholarships and required procedures.
Health Management
At the time of enrollment, students are provided with detailed information about the procedures for enrolling in National Health Insurance and how to pay the insurance premium.
The Wellness Center offers health-related services for students, including first aid for illnesses and injuries, health consultation, counseling and nutrition consultation.

Alumni Network (Fureai Network)
Consisting of Tsuda alumni, the Fureai Network volunteers to support international students studying at Tsuda University. The network arranges homestays during vacations and invites the students to some activities in relation to Japanese culture.