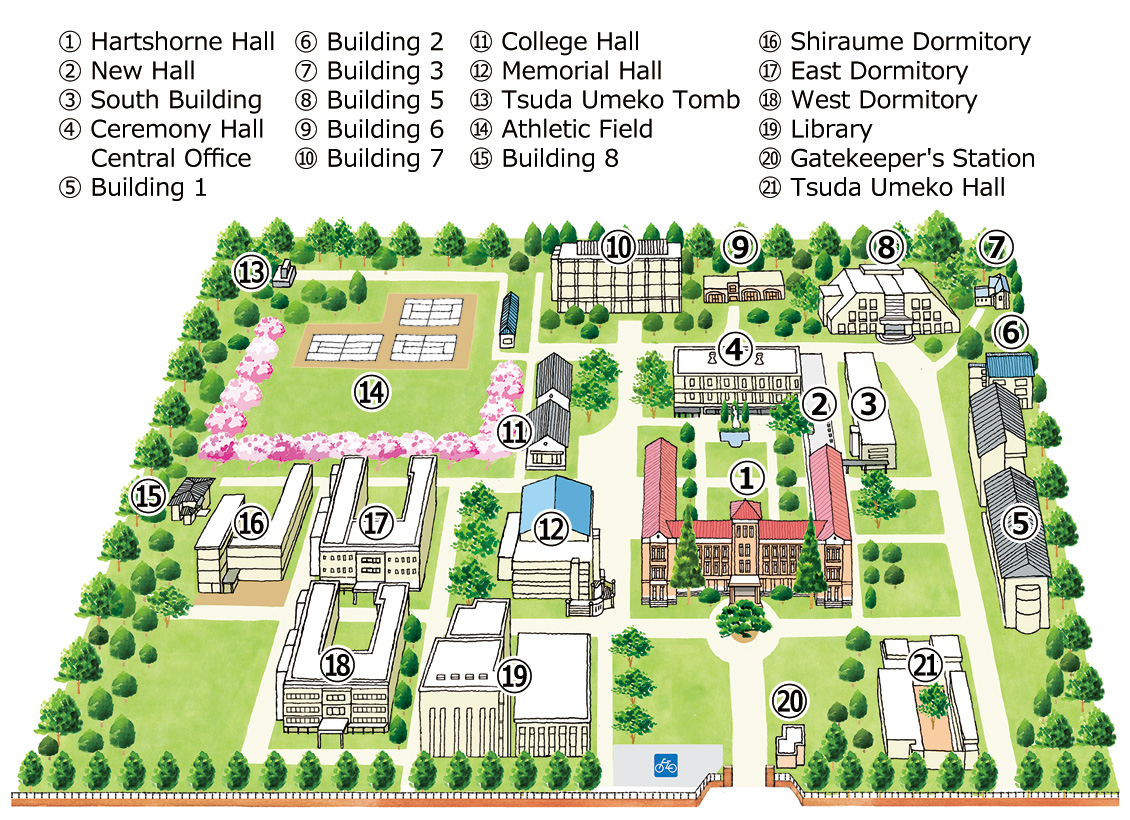 Media-Related Facilities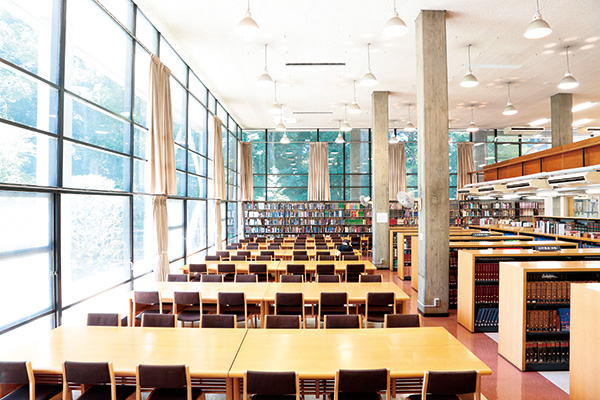 The library of Tsuda University has approximately 440,000 books and 3,500 titles of academic journals in both Japanese and other languages. There are open-stacks on floors 1-5. Except for some of the areas, students may directly go and look for books that they want. In the Reading Room, there are over 10,000 dictionaries and other reference books, and foreign newspapers are also available. In addition, students can access online articles in both domestic and foreign academic journals, theses and newspapers. Tsuda University is a member of the Tama Academic Consortium (TAC), which consists of 6 universities in the Tama area: International Christian University, Kunitachi University of Music, Tokyo Keizai University, Musashino Art University, Tokyo University of Foreign Studies and Tsuda University. Students of these six institutions may use the libraries of the TAC member universities. To use the libraries, international exchange students need a student ID card and a permit application that is issued by the library of Tsuda University.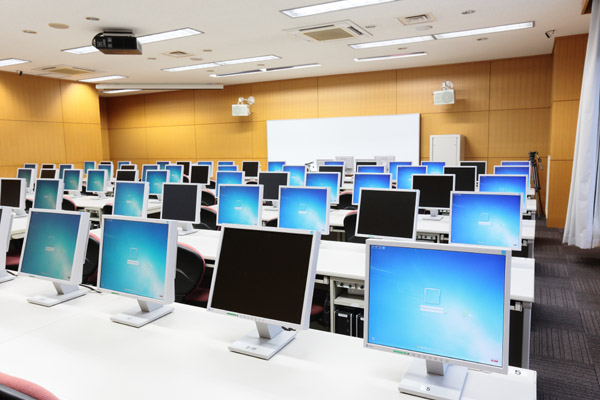 The Audio-Visual Center also provides major support for education at Tsuda University. The Center includes classrooms of various sizes equipped with a wide variety of up-to-date audio-visual equipment. Among these rooms are four computer-assisted language learning (CALL) classrooms where students work to improve their pronunciation and listening skills. The Center also provides a recording studio, an editing room for producing language-learning materials created by the faculty, and an Audio-Visual Library.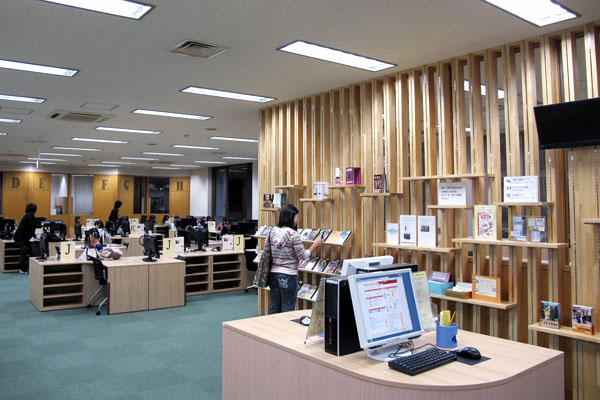 This AV Library holds language-learning materials for some 60 languages, including English, French, Arabic and Swahili. In addition to language-learning materials, the library's collection — which runs into the thousands — has movies, music, lectures, stage performances, and documentaries. Students may use these materials on the Library's equipment or borrow them for study at home.
Computer Center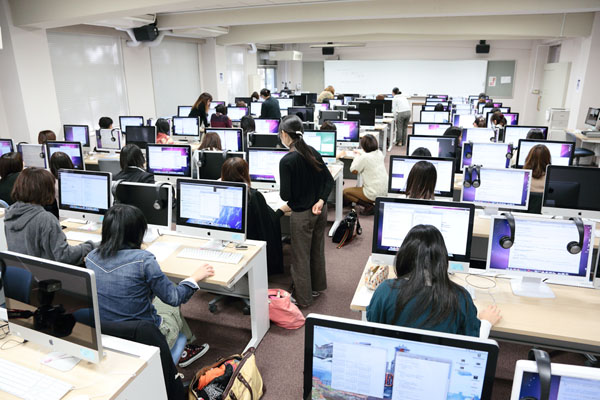 There are about 300 computers available for students, as well as assistants to help international exchange students with any computer-related problems that they may encounter. The Computer Center provides university e-mail accounts and instructions about Wi-Fi usage on campus.
Tsuda Umeko Hall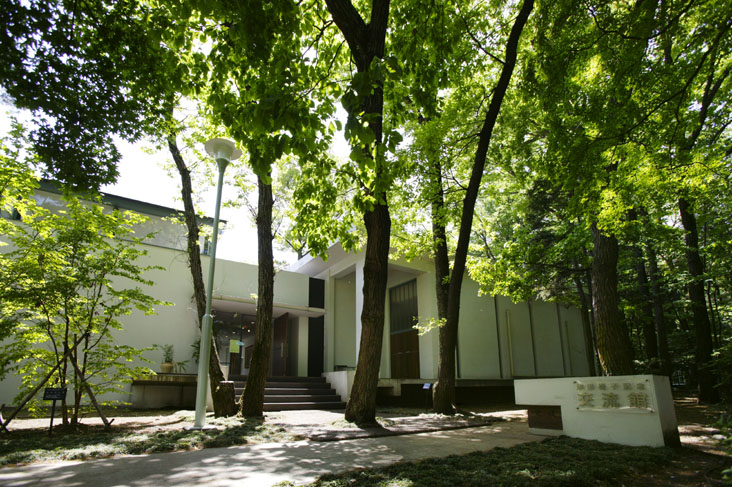 Tsuda Umeko Hall was opened in 2000 in commemoration of the college's 100th anniversary. Tsuda Umeko Hall provides alumnae, currently enrolled students, and local residents with a venue for interaction. "The Tsuda University Forum" offers students the opportunity to acquire a variety of knowledge and skills so that they will take the initiative in their lives and lead a life full of creativity, originality and discovery.
Tsuda University Archives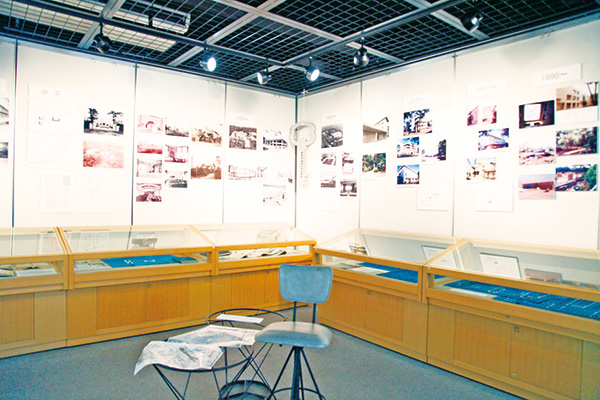 The Tsuda University Archives were made available to the public on the second floor of the Tsuda University Library to commemorate the school's 100th anniversary. The archives feature an office and workspace, a reading room, an exhibition space, and a storage room. The archival collection contains documents, information and photographs pertaining to Umeko Tsuda and those close to her. Exhibitions, held in the exhibition space once a year, serve the purpose of informing the public about the identity of Tsuda University and the role of Japanese women in modern history.
Dormitories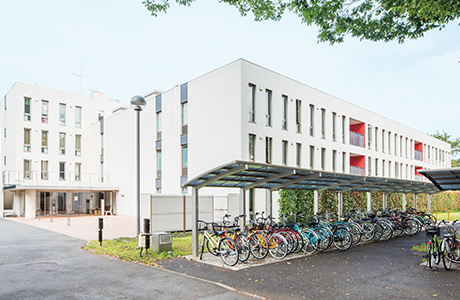 There are three dormitories on the campus: East Dormitory, West Dormitory, and White Plum Dormitory. Each of these dormitories can accommodate about 90 students per year, and they are managed autonomously by the students with support from the University. Students are basically responsible for preparing their own meals, and in each dormitory there is a communal kitchen available for their use. The experience of communal living in a dormitory is a valuable one for students, as it gives them the chance to meet students from other parts of Japan, majoring in fields outside their own area of study, of different ages.
Cafeterias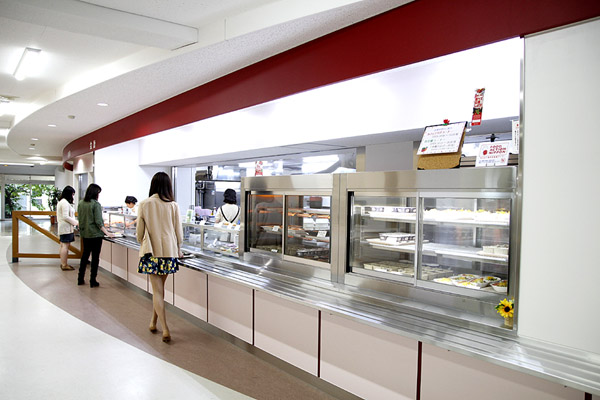 Two cafeterias are conveniently located on campus. They offer students lunches and suppers at reasonable prices on weekdays. Tsuda University does not have a meal plan.
Wellness Center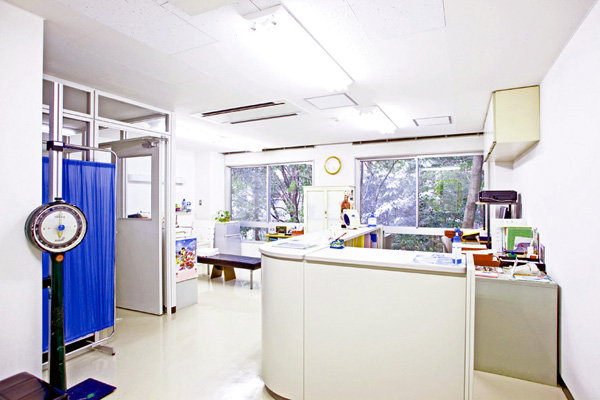 The Wellness Center offers students a variety of wellness-related services such as first aid, health consultation, and counseling for nutritional and mental problems. Staff members of the center include a physician, a dermatologist, a gynecologist, psychiatric counselors, a public health nurse, nurses, and a nutritionist. The staff members will support students depending on their problem or refer them to an appropriate off-campus specialist.
Chapel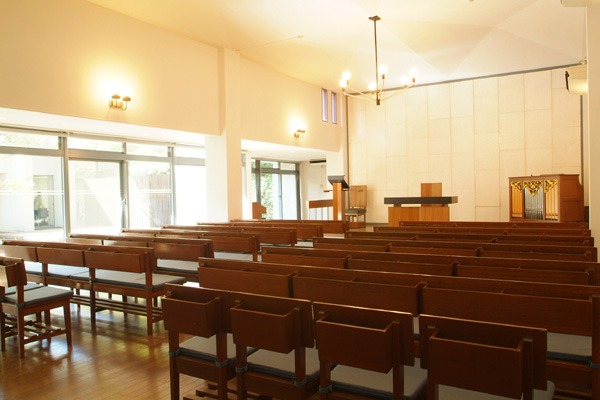 On campus, inside the Tsuda Umeko Hall, there is a chapel that was built in 1964 with a donation from Kiyo Okajima, a 1919 graduate. Every Thursday during lunch break, interested students, faculty and staff members, and alumni gather to attend Chapel Service. There are also special Chapel Services held for Christmas and Commencement.